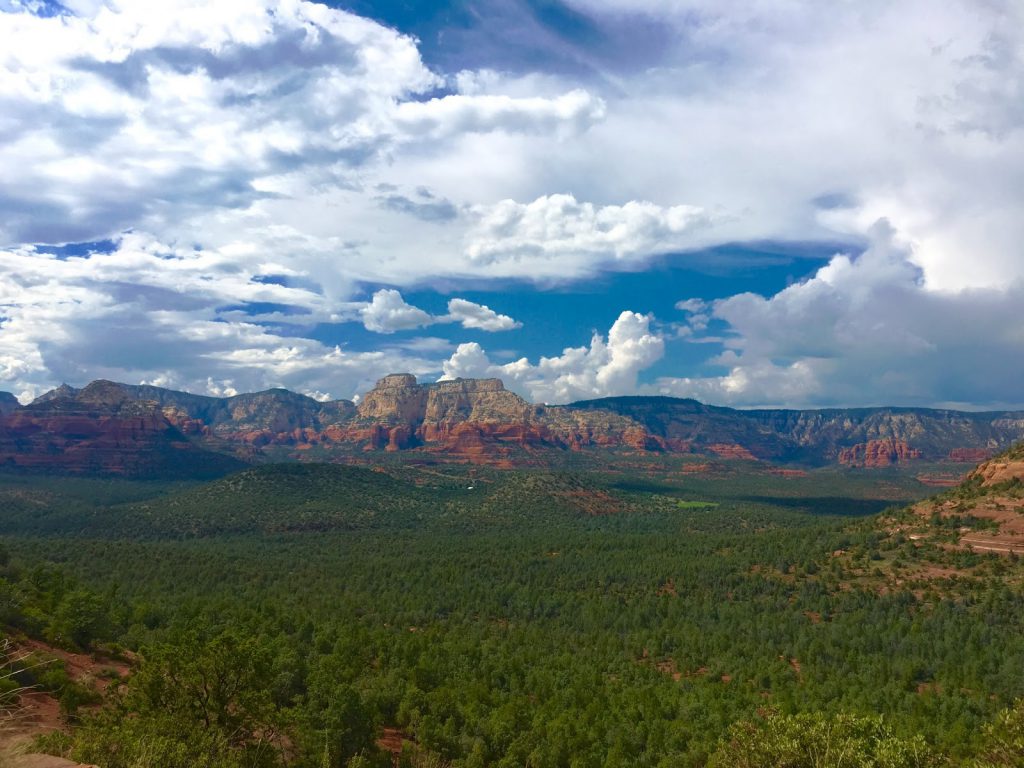 Have you ever wanted to see a place where desert meets evergreen and where hiking and history are one in the same? Find yourself visiting the Red Rock Country of Sedona, Arizona. This spectacular trip will excite the entire family. Remember to bring your camera because these are shots you surely will not want to miss.
Rancho Sedona RV Park
Make sure you call ahead to one of the best campgrounds around. Rancho Sedona RV Park offers the practicality of being walking distance from Old Town Sedona. Don't feel like taking the RV – no problem at all. Parking is limited in Sedona, so you'll be thankful that you could relieve yourself of that stress. There's even free WiFi so you can share all your awesome new pictures with friends and family. After a long day on the trails, relax by playing horseshoes or volleyball at the campground. You can even bring your pets!
Devil's Bridge Trail
Known for its amazing views – this 4.2 mile trail is a moderate hike that everyone will enjoy. At the end of the trail, you'll find yourself at one of the largest and most beautiful sandstone arches – Devil's Bridge. Don't worry, the bridge is actually very wide, and many people visit it every day. Devil's Bridge Trail is well trafficked so get there early because you don't want to miss out on the views.
Red Rock Balloon Adventures
For the daredevils and adventure seekers, look no further. Arizona's views, though beautiful from the ground, cannot be beaten from the sky. Take a sunrise "Aerial Nature Walk" with Red Rock Balloon Adventures. You'll be soaring through the sky in no time in this once in a lifetime experience. If heights aren't for you – no worries! Be sure to search the skies from your campground in the mornings. You may spot a hot air balloon above!